Matthew Pace Art Collections
Shop for artwork from Matthew Pace based on themed collections. Each image may be purchased as a canvas print, framed print, metal print, and more! Every purchase comes with a 30-day money-back guarantee.
Artwork by Matthew Pace
Each image may be purchased as a canvas print, framed print, metal print, and more! Every purchase comes with a 30-day money-back guarantee.
About Matthew Pace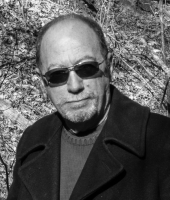 "..photography for me is a journey, my camera is my passport, my images are the trips taken.."

A former assignment photographer for Liaison Agency and Getty Assignments, Matthew Pace applies 25 years of experience when working with commercial and publication clients.  His active career keeps him on the road traveling the US and Europe on assignments photographing people, places and things, while maintaining his direction in his fine art. His current focus is on food, giving it "Visual Flavor" as well as creating portraits of the people involved in the industry.
As a past president and vice president of ASMP (American Society of Media Photographers) South Florida, Matthew led his chapter with educational programs and interactive support for charities that helped to benefit The Heart Gallery and Save the Children as well as helping to create the Light of Florida, an ongoing collection of over 600 images from professional media photographers that tours the state in galleries. He is active on several community boards, teaches photography at local institutions and serves on panels for aspiring young photographers.
His clients, to name a few, have included The Wine Spectator, Southern Wine and Spirits, Discovery Channel, Univision, and Food Arts magazine. His personal art work has been exhibited at several galleries in Florida including the Fort Lauderdale Museum of Art.

Matthew is the also the founder of Fine Art Photographers, an online international community of over 7000 members who share knowledge, techniques, resources, and their passion for photography as an art form.
…"for me the camera is a passport allowing me access to places and lives, opening doors often inaccessible to most; a privileged trip welcomed and relished. With it I become witness, confessor, confident, and admirer of subject and place…From it, I accept the responsibility to the present and to the record for the future. Stealing a moment and holding it forever, as a portal to the future's past, making we photographers, thieves of time."
More about Matthew…
I was born in Lyons, France with a dual-citizenship. Coming to America and living in New York, I became a translator for my mother while she struggled to learn English and adopt a different culture. We moved from the city to New Jersey, where our family still has their home, giving me a warm place to work from in the metropolitan area. My home base is Miami, Florida. It isn't often one can bridge the gap between the two, but the opportunity is one that I cherish.
I love to visit France, my second home, taking advantage of strategically placed family in the major cities. My status and fluency allows me to work abroad easily, and I know the country well. Growing up between two languages and cultures sensitized me to the differences between people and countries. It cultivated an appreciation and curiosity about others that often allows me to capture the essence of people's passions, and has given me an ease in meeting and interacting with people of all levels and backgrounds, both of which are useful tools in my photography. Traveling throughout the US and abroad have honed these skills.